Looking for a new project to do this winter? Well look no further, if you have a 200L drum sitting around or know someone who does, and you've got a bit of a green thumb then this project is for you!
Rising in popularity over the last few years, is turning your 200L Blue Drums into recycled garden planters. Cutting them in half or using them whole, either way they make a fun contribution to your garden! Or if you want some raised garden beds, cut them length wise and with a little woodwork you can have a raised planter!
This easy and simple way to recycle 200L drums is good for the environment. Instead of letting these high quality drums end up in landfill, recycling them into planters gives them a new life. That even helps everyone a little by creating more fresh oxygen.
It's as easy as drilling a few holes in the bottom of the drum, if yours doesn't already have some. Putting some soil and mulch in, adding your favourite plant and you're ready to go. Or if your more of a fruit and vegie grower, these blue drums work perfectly for growing some strawberries at home. And with strawberry season right around the corner, there is no better time to try to grow your own.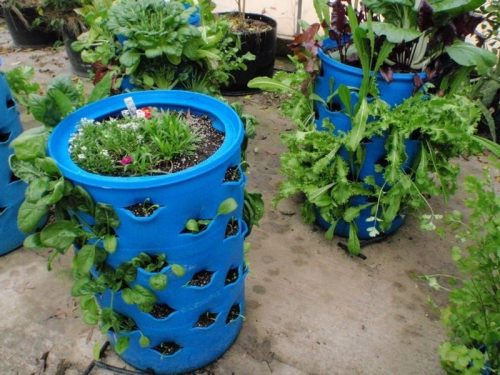 However if industrial blue isn't for you, maybe you can test out your kid's or your own art skills and paint the sides of the drum and make it into a piece of art as well. Check out the photos below for some design inspiration. It doesn't need to be a masterpiece like the trees on the first drum, it can be as easy as adding a smiley face to add a bit of personality to the drum.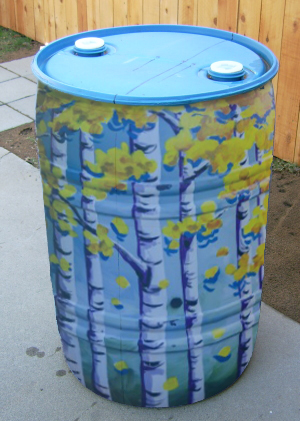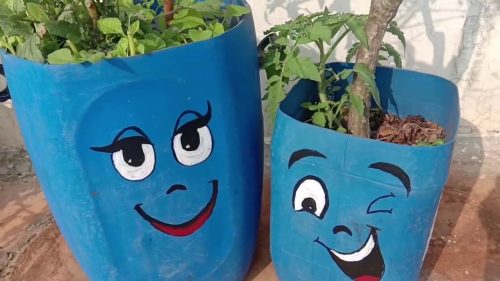 And if you don't have a drum, we have plenty that you can grab if you want to give this a go!
If you decide to spruce up your garden with one of these 200L Drums we would love to see it! Share a photo with us via email or tag us in yours on Facebook.
Reference links:
Half Drum Planter
https://greenfusestock.photoshelter.com/image/I0000NGpWTcndlWU
Full Drum Strawberry Planter
https://tumo-soop.blogspot.com/2021/04/diy-tanam-sayur-dalam-botol-kebun-guna.html
Artistic Blue Drum
https://www.pinterest.com/pin/760686193306389923/
Smiley Face Drum
https://www.youtube.com/watch?v=b09YJFgz9jc